Google Pixelbook was among the most awaited gadgets in 2017. Pixelbook is the Chromebook with the mindblowing design giving the same feeling as pixel phone. I am sure, Like me, everyone will fall in love with this delicate, sleek designed Pixelbook. But I want to tell you that this device is not for everyone. Though you will love Google Pixelbook you have to think 2 times before buying this Pixelbook, and the reason is its price.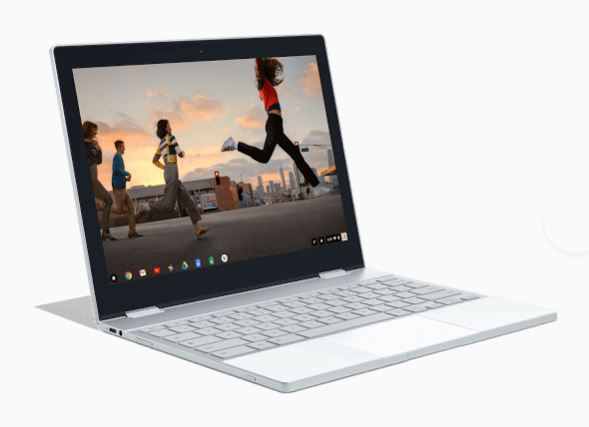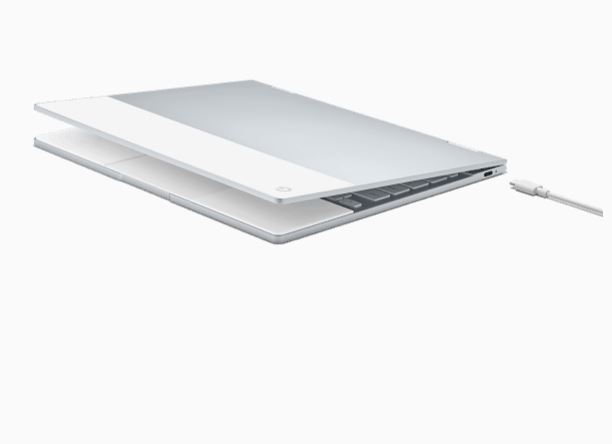 This Google Pixelbook is not for everyone. You can Google Pixelbook with the huge price of $999. Yes, you read it right, it's $999. You can get any other Chromebook with the same feature or less, but only if you want to buy other Chromebook. I genuinely say that I am in love this Pixelbook. Along with this Pixelbook, you can buy the Pixelbook Pen. Pixelbook pen is the single button smartpen that works with Google Assistant. You can get this Pixelbook pen with $99. This Pixelbook pen is must have supportive accessory for your Pixelbook Chromebook.
Tech Specs:-
Overview:-
Google Pixelbook Comes with three configurations –
1) Intel core i5 with 128Gb SSD and 8 Gb of RAM
2) Intel core i5 with 256Gb SSD and 8 Gb of RAM
3) Intel core i7 with 512Gb SSD and 8 Gb of RAM(Coming Soon)
Google Pixelbook Specs –
Name
Google Pixelbook
Google Pixelbook Specs
Operating System
Chrome OS
Display
12.3″ 2400×1600 (235 ppi) Quad HD LCD display for sharper images
Audio
Dual Speaker with 4 Mics
Processor
7th Gen Intel® Core™ i5 or i7 processor for faster browsing and gaming
Memory
8GB or 16GB RAM
Storage
128GB, 256GB, or 512GB Solid State Drive (SSD)
Battery
41 Whr battery

Fast charging: up to 2 Hrs in 15 min., or 7.5 Hrs in 60 min2

Use time of up to 10 hours

USB-C™ 45W adaptor that also works with Pixel phones

Wireless
Wi-Fi: 802.11 a/b/g/n/ac, 2×2 (MIMO), dual-band (2.4 GHz, 5.0 GHz)

Bluetooth® 4.2

Keyboard and Trackpad
 Backlit keyboard with Google assistant key

Edge-to-edge trackpad, Etched glass surface

Camera 
720p @ 60FPS
Sensors

3-axis Gyroscope/Accelerometer

Magnetometer

Ambient Light Sensor

Hall Effect Sensor

Ports

Two USB-Cs for charging, 4K display output and quicker data transfer3.5 mm headphone jack

Dimensions and Weight

Length: 11.4 in (290.4 mm)
Width: 8.7 in (220.8 mm)
Height: 0.4 in (10.3 mm)
1.1 kg (2.4 lbs)
Buy Pixelbook – Intel 7th Gen i5 8 Gb RAM 128GB SSD  Buy
Buy Pixelbook – Intel 7th Gen i5 8Gb RAM 256GB SSD  Buy
Google Pixelbook Pen –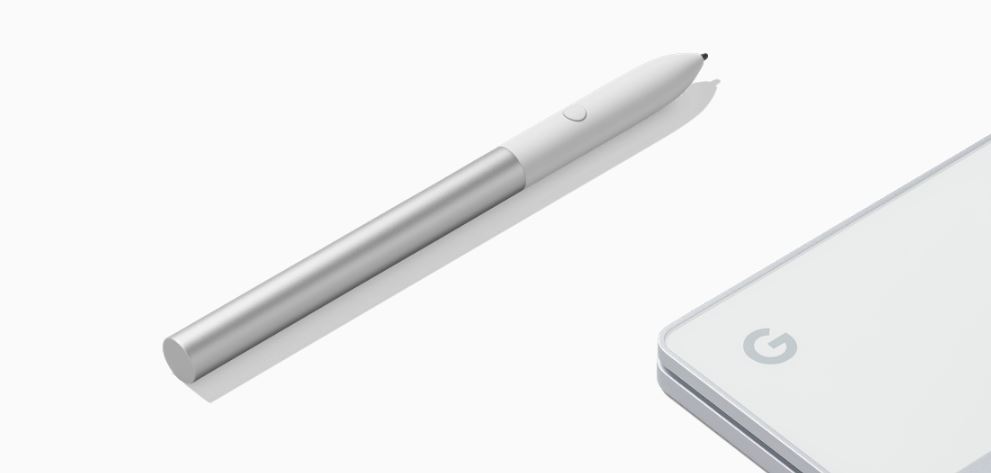 Google Pixelbook pen is a great companion for your Google Pixelbook. If you are buying a $999 Chromebook then its good to invest additional $99 in Google Pixelbook Pen.
Pixelbook Pen helps you take quick notes in ay apps such as Evernote, Google Keep etc.This pen is powered with Replaceable AAAA battery.With pressure sensitivity, tilt support and virtually no lag, Pixelbook Pen feels natural, like a pen on paper. Just press and hold the pen's button, then circle images or text on your Pixelbook. It's a fast, smart way to get answers and help with tasks.
Buy Pixelbook Pen  Buy
Buy Google Pixelbook Intel 7th Gen i5 8 Gb RAM 128GB SSD  Buy
Buy Google Pixelbook Intel 7th Gen i5 8Gb RAM 256GB SSD  Buy